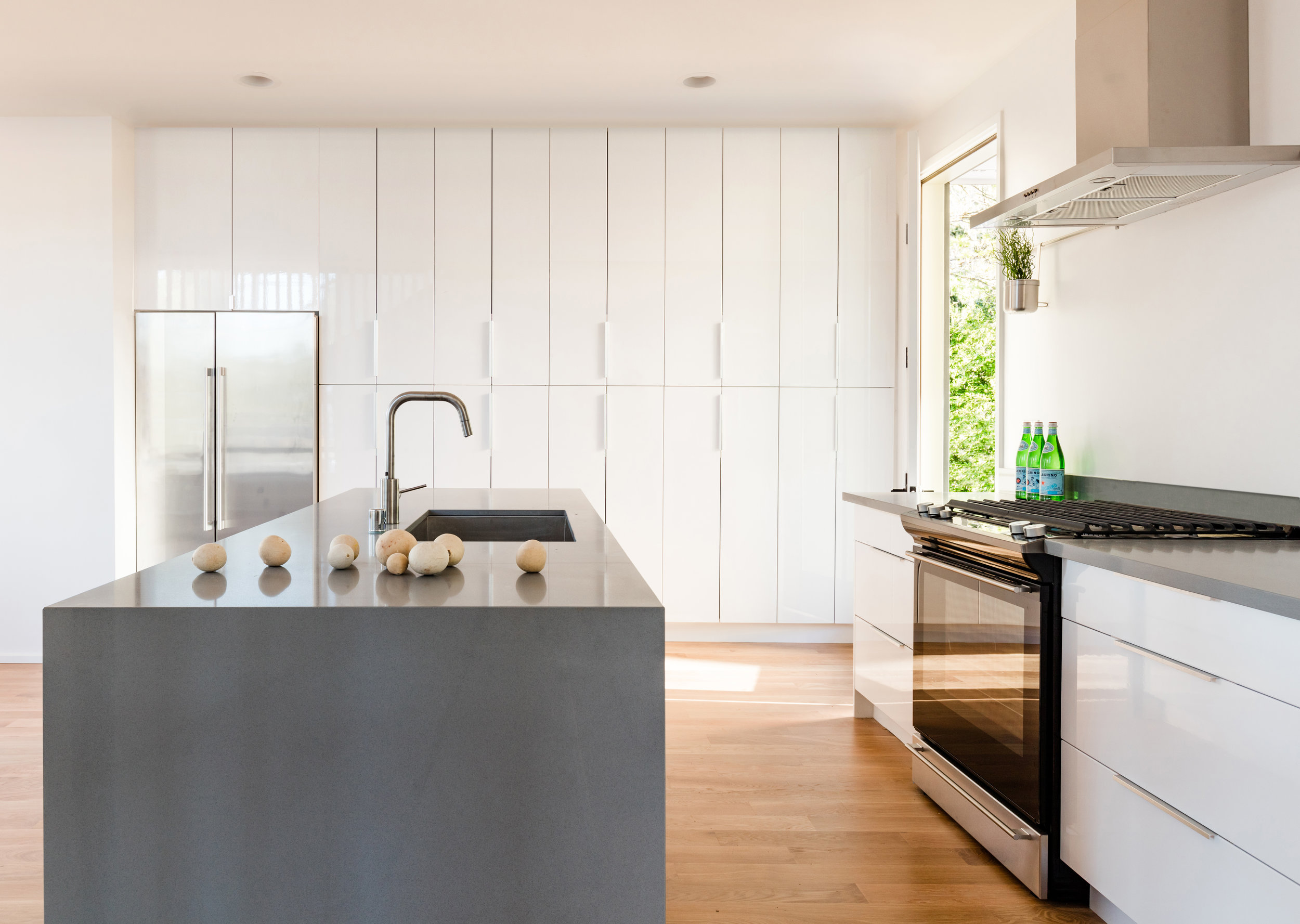 HIGHLAND PARK TOWNHOMES - Seattle, WA
Wittman Estes was the architect, developer, and general contractor for this three unit multifamily urban infill housing community with a single home and a two unit duplex. Certified as 4 Star Built Green, the eco-friendly housing includes green roofs, reclaimed fir stairs, and high efficiency energy systems, and was built for under $200/SF.
Design Team: Matt Wittman, Jody Estes, Naomi Javanifard, Ashton Wesely, Jen Sutherland, Faith Swickard, Julia Frost. Contractor: Wittman Estes. Developer: Wittman Estes. Photography: Miranda Estes.
A compact site on an ECA steep slope was navigated by careful arrangement of outdoor living spaces, green roofs, and large windows.
A double height living space and mezzanine above in the main house includes an iconic corner window and pendant that are visible along the busy adjacent arterial of Highland Park Way.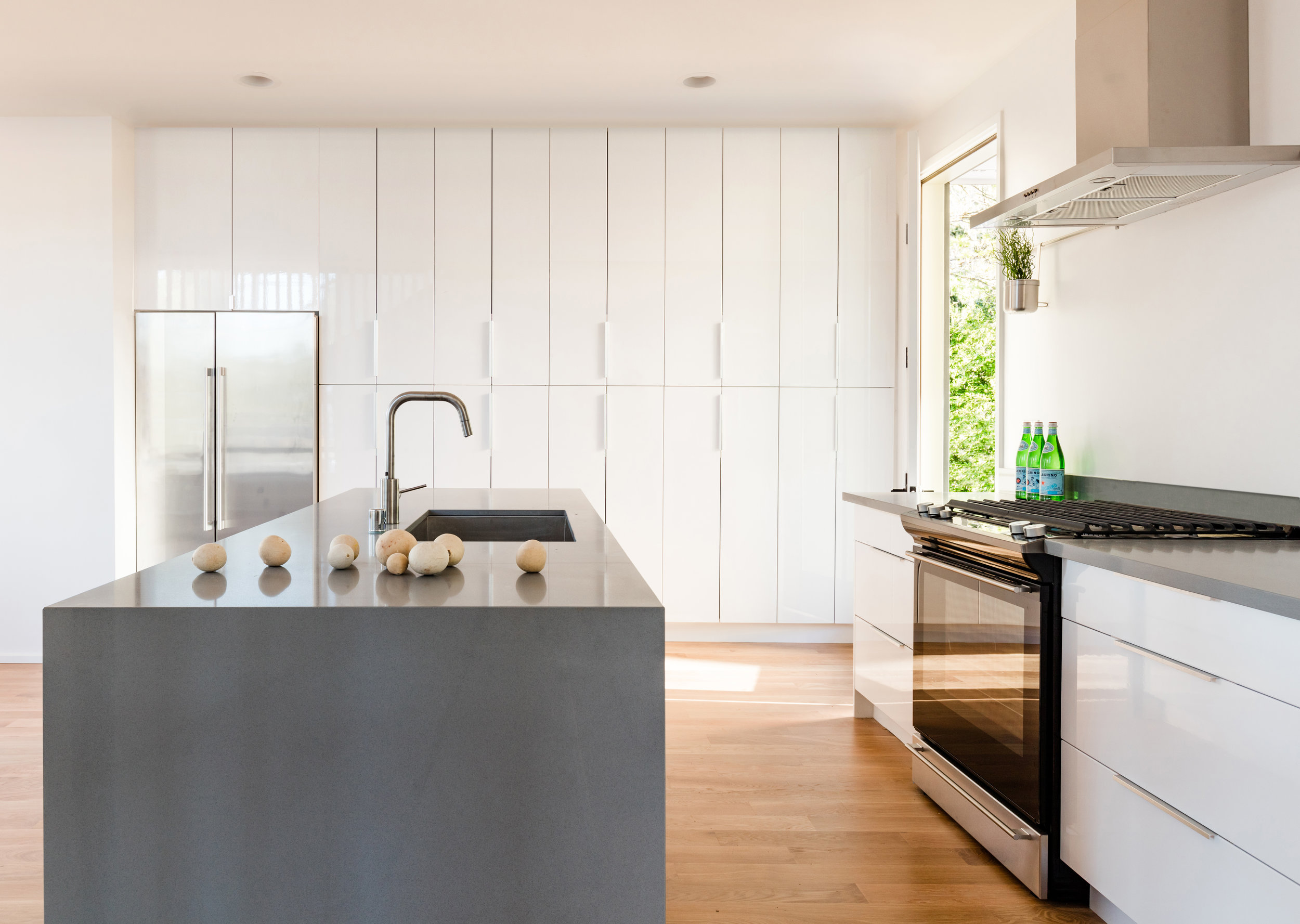 The kitchens include generous pantries with ample storage, and are built with simple and affordable materials of quartz, stainless steel, and high gloss laminate casework.
The main house sits along the busy arterial of Highland Park Way, and the duplex is nestled into the hillside and wooded greenbelt along 8th Ave. The iconic corner window and pendant mark the entry on the NW corner of the community.
The south facing sixteen foot tall windows and floating stairs have a simple fir screen that bring in natural light and filters privacy for the dining room and kitchen.
The main house is entered through a front porch off the sidewalk, and the duplex has entries from both the auto court and the pedestrian access off 8th ave.
The interior design of the bathrooms include window niches and simple affordable ceramic tile and eco friendly fixtures.
The duplex kitchen has ample natural light from the wooded forest along 8th Ave, and affordable materials with two colors of wood laminate casework.
The floating stairs are made of reclaimed fir 3x12 beams from the deconstructed historic Inland Foods Warehouse in Lewiston, Idaho.
The main house living area is open to the dining and kitchen, with large doors opening to an outdoor deck to the east. The high gloss casework reflects the outdoor light and textures and brings nature into the interiors.